As a Houston roofing company for residential and commercial properties, Paramount Roofing understands that most property owners do not know very much about roofing. We feel an obligation to not only provide excellent service and fair prices; we also believe we should help educate our customers so they can make informed decisions when it comes to choosing a commercial or residential roofer.In most cases, you will hardly notice that your roof is doing its job, which is keeping you, your family and your home comfortable and dry. If you find yourself thinking about your roof, you are probably having problems with it. That is when you realize how vital a good roof is to the safety of your home. It is the first and last line of defense from Mother Nature and the sometimes brutal Texas weather. If your roof has a leak, it needs to be stopped before it causes damage to the underlying structure.If you plan to reroof your home or business, you will need to consider the cost, the durability of the new roof and how your new roof will affect the appearance of your home. In today's world, property owners are also adding the environmental impact of a roof into the equation.A roof can last for a lifetime if it is made from quality, durable materials and is installed correctly. Some roofs in Europe have lasted for centuries. Naturally, there is always a Houston roofer who promises that their inexpensive roof will last 20 years, but cheap roofs tend to develop leaks and require repairs somewhere around seven to 10 years after being installed. The materials play a major role in a roof's lifespan.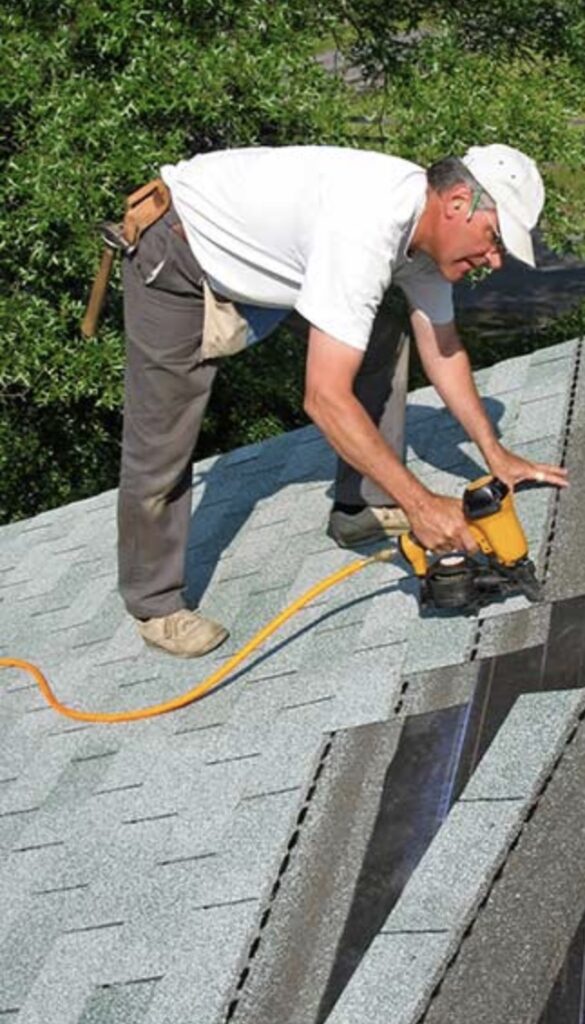 This roofing company is absolutely affordable and has the best customer service. I highly recommend it if you are in the look for a new roof. Give them a call you won't regret it.
I was well pleased with the contractor presentation from start to finish. Very professional in outlining how everything will be conducted. The crew did an outstanding job, arrived on time to finishing. I am still amazed how the crew worked so well together. EXCELLENT JOB
We refer Paramount to our customers and have used him on my personal home and several rentals we own. Working with Richard and Paramount for over 15 years. Trust him 100% and he always shoots my straight.
I have known the owners of Paramount Roofing, Richard & David, for several years. We thought we might have a leak in the roof. I called and David came to the house to check it out. He sent their tech guy, who made minor repairs, sealed where needed, replaced a few missing shingles. We should get another couple of years of service out of our 21 years old roof!
As an industry-leading roofing contractor, Houston based Paramount Roofing offers high quality services to homeowners throughout our service area. As your home's first defense against the elements, we understand how vital it is that your roof is strong, durable, and long-lasting. Therefore, our team offers expert roof repair and replacement for all types of homes and roofs. No need to search for "Houston roofer near me" again, just give us a call at (713) 748-4000, day or night, for advanced roofing services.