Whether yours is a sloped or flat roof, built-up, asphalt, modified bitumen, membrane, or metal, Paramount Roofing is the one call that handles it all. Our commercial roofing Houston team has the experience needed to handle roofing repairs, replacement, and installation—and get it right the first time—no matter the size of your project. Dependability is mission-critical for commercial roofing. It's your appearance. It's your reputation. It's the safety of your customers and staff. That's why the reliability of your commercial roof is paramount to us.
If there's an issue with your commercial roof, you want clear answers now. That's why you deal with one of our two owners on every project. They get to the bottom of problems quickly and provide clear and thorough answers to even the most complex issue. That's because we understand how any disruption to your business can become an expensive headache.
Preventative Maintenance
Finding issues before they become problems saves you time and money. That's why we recommend annual inspections. We look for potential issues and provide comprehensive recommendations to help you get ahead of a roofing trouble.
The roof on your commercial property protects your investment from a wide range of potentially devastating elements. These elements include wind, rain, pests, and more. While commercial roofing Houston is designed to endure tremendous forces, roofs can develop damage when exposed to extreme conditions. Damages are more common when an older roofing system is approaching the end of its life. Remember that a damaged roof makes your property more vulnerable to the elements, and more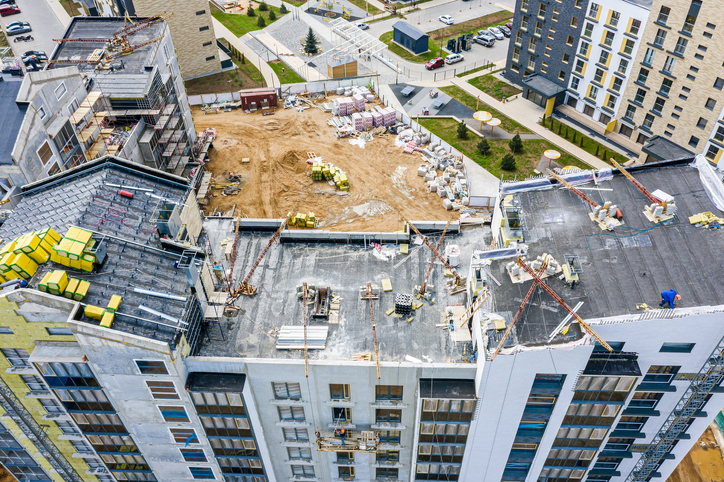 significant damages are likely to occur if service is not scheduled soon. If you have noticed concerning signs that your roof may be damaged, you understandably need to schedule an inspection as quickly as possible. Through an inspection, our team at Paramount Roofing can advise you about the recommended services.
The Commercial Roofing Company You Can Count On
 Our roofing specialists understand that you want your roof to remain in excellent condition for as long as possible. After all, you do not want to pay for a complete roof replacement until it is needed. When you need commercial roofing in Houston, you can always expect our techs to deliver straight answers based on years of industry experience. Our team consistently does excellent work, so you can rest assured that your roof will be properly cared for with our specialists on the job. We cover all the bases from easy scheduling to efficient work and fair rates so that our customers always enjoy a great experience regardless of how small or large the project is.
Signs You Need Roofing Repairs
 A leaking roof is a tell-tale sign that roofing repairs are needed, but there are other signs to look for as well. Commercial roofing services Houston may be required if you notice missing tiles shingles, curling or bowing shingles, cracked tiles, mildew growth, asphalt pebbles around the property's perimeter, pooling water on a flat roof, and more. 
When You May Need to Replace Your Roof
 Many of our customers wonder if a repair will adequately address their need for commercial roofing Houston or if a total roof replacement is needed. Generally, two factors will be analyzed to determine the need for a replacement versus a repair. A replacement may be necessary if the roof structure is approaching the end of its life, even if the damage is minimal to moderate. After all, making repairs to a roof structure that needs to be replaced soon is not advisable. A replacement may also be required if the roof is severely damaged regardless of its age. The best way to determine if a roof replacement or a repair is needed is to schedule a commercial roofing Houston inspection today. 
Schedule a Roofing Inspection Today
 Your commercial property remains vulnerable as long as the roof's integrity is in question. More than that, areas of concern can grow when not appropriately addressed. The best time to learn more about the actual condition of your roof and your roof's needs is to schedule an inspection for commercial roofing Houston today. Contact our team at Paramount Roofing to schedule an appointment.