We handle each Houston multifamily roofing job on a case-by-case basis. We have experience handling roofs for all types of housing complexes, and we have a proven method and plan in place for new installations as well as emergency repairs. Here is how we normally proceed on large housing complexes.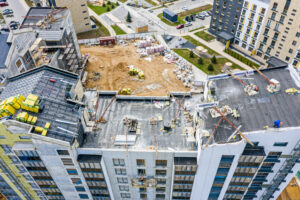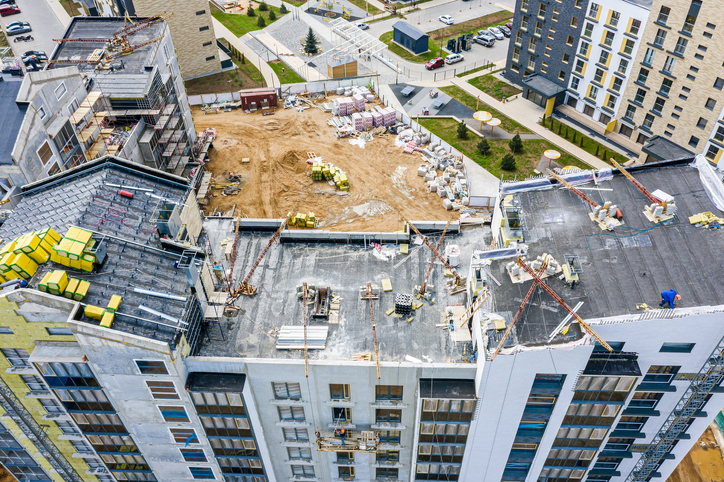 First, we inspect and price the job to calculate an accurate budget estimate. We can provide more than one estimate based on different types of materials for any multi-family dwelling, including apartments, townhomes and condominiums. This gives you the chance to carefully weigh your options along with the budget.
Second, we will write a report detailing the scope of the work that we will do for you. We will list the necessary materials and the steps that need to be followed to install or replace your roof. The final estimate will be included with this report.
Paramount Roofing is certified to install almost any manufacturer's shingle roofing system. We can handle specialty products like wood shake shingles, metal and slate. No matter how big your building is, we can repair the roof or replace it entirely. We complete our Houston roof company projects quickly without taking short cuts, which leads to the least amount of inconvenience for your tenants. All of our work is backed by our labor guarantee and manufacturers' warranties.
In addition to shingles, we also offer flat-roof services.
Rubber is a popular choice for large flat roofs because it is inexpensive and can literally last a lifetime.
A thermoplastic membrane is also economical. The single-ply covering incorporates heat-welded seams to assure protection from leaks.
Eco-friendly cool roof coatings like green roofs that feature plants and gardens planted in a soil base are environmentally friendly and good for the neighborhood.
As a Houston commercial roofer, we also install, repair and maintain the following types of roof coverings.
Asphalt shingles
Torch modified
Rubber
We provide the following services for housing complexes.
Houston gutter installation
Preventive maintenance
General leak repair
Installing additional roof drains
Flash new penetrations to existing roofs
Vegetation and debris removal
Roof assessment reports
Houston gutter cleanout
Emergency repair and storm response
Repairing or replacing the roof on a housing complex is not a job you give to the local handyman. Only a Houston roofer has the skill, experience and right tools to do the job quickly and correctly. We will assess your roof's condition to find any and all damage or potential problems. In some cases, all it takes is a few simple repairs followed by regular maintenance to give your roof extra years of life. On occasion, you may need to replace the entire roof. We are ready to perform the appropriate services that are needed.
Contact Paramount Roofing at 713-748-4000 if you need any type of commercial roofing services. We handle new roof installations, roof repairs and gutter repairs for Houston multi-family complexes. We will give your roof a thorough inspection, and we will give you a free, speedy estimate for whatever work you need performed.