Your home's roof is one of its most essential components. If it is damaged for any reason, it will need to be repaired or replaced as quickly as possible. Fortunately, an Conroe emergency roof repair service provider will be able to help restore your home to its proper condition in a matter of hours or days after disaster strikes.
Conroe Emergency Roof Repair Is Generally Available at Any Time
As the name suggests, emergency roof repair services are generally available whenever you need them. This means that you can typically reach someone overnight, on weekends, or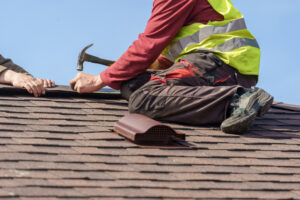 during holidays. Although an extra fee may be added to ensure that work is done as quickly as possible, it may be possible to negotiate an affordable payment plan. There is also a chance that your homeowner's insurance company may pay for any work that needs to be done to this part of your house.
Calling for Conroe Emergency Roof Repair Services May Prevent Secondary Problems
While fixing a roof can be expensive, it's important to do so at the first sign of trouble. This is because failing to fix a leak could result in water infiltrating your house, resulting in mold growth, wet insulation, or cracks in your foundation.
In some cases, these problems can be more expensive to fix than the primary issue that you neglected to take care of on time. Furthermore, depending on the extent of the damage to your home, it may be necessary to relocate until repairs can be completed.
Conroe Emergency Roof Repair Services Generally Come with a Service Guarantee
One of the benefits of hiring an emergency roof repair company is that you'll likely receive a warranty or service guarantee. In many cases, these warranties are transferable, which means that whoever owns the home after you will be protected, assuming that a sale takes place within the warranty period.
You'll Have a Variety of Options to Choose From
Just because you need your roof fixed as quickly as possible doesn't mean that you want a contractor to use shoddy materials. As a general rule, you'll be able to choose from various shingle types that quality brands make. This helps to ensure that you won't have to worry about fixing your roof again for many years or decades to come.
You never know when your roof may start to leak or be struck by a large tree branch. However, calling a professional roofer can make it easy to ensure that this component is repaired adequately and timely. If necessary, a roofing contractor may be able to work with your insurance company to coordinate payment for services rendered.