Different Types of Houston Roofs
 If you live in the Houston area, your home will eventually need a new roof. It is a significant expense, so it is essential to work with a professional company specializing in installation and repairs. There are different types of Houston roofs. Let our team help you decide the best choice. Also, we are ready and able to perform various roofing services when necessary.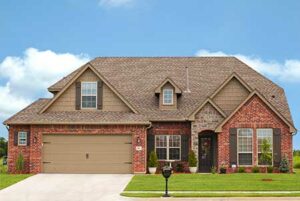 Metal Roofing
 Even though many people associate metal roofing with commercial usage, the material is becoming popular for residential Houston roofs. Metal is known to last a long time. It will outlast a composite roof by up to three decades. In many instances, it is the last roof that most homeowners purchase. Due to Houston's heat and hurricane winds, this type of roof will be durable and will add value to your property.
Tile Roofing
 Concrete and clay Houston roofs are elegant, especially on Spanish-styled homes. Tile roofs interlock to provide protection from the weather, including extreme heat and wind. Tile is one of the oldest roofing materials and is exceptionally durable. This roofing is easy to install and enjoys relatively low repair and maintenance costs.
Asphalt Shingles
 Houston roofs must be dependable throughout a variety of weather conditions. Our team installs high-quality asphalt shingles that stand the test of time and climate. Asphalt roofs help to increase your home's heating and cooling abilities, which provides maximum comfort and lowers your monthly utility bills. Shingles last many years and add curb appeal to your property. Since they are available in several colors, you can perfectly match your roof to the rest of your exterior decor.
Flat Roofing
 Flat Houston roofs are perfect for the climate in the area. Since these roofs are primarily installed with a slight incline, they are considered "low slope" roofs. They may be created from different materials, but most have a coating and a base. If your home has a contemporary design, this option will complement it. A flat roof is space-efficient. It is pretty strong and can support the extra weight of solar panels. However, it is advised to have this type of roof regularly maintained to prevent any damage that may be created from standing water.
Our Team is Ready to Provide Top Houston Roofing Services
 When you want to work with a trusted roofing company, we are ready to satisfy your needs. Our team has experience with all types of possibilities for the Houston area and will recommend the best option for your needs. To receive quality service, call us today.